What Does an Alternator Do?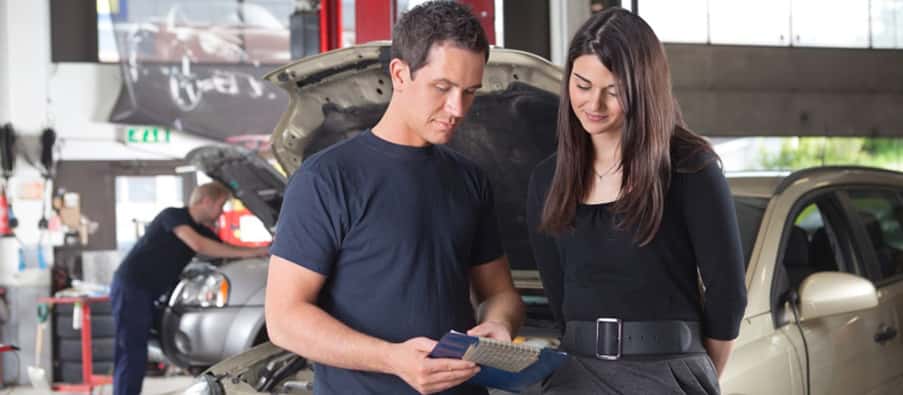 An alternator sends power to the vehicle's electrical system while it's running. Most drivers believe that the battery is what powers the car, but it's only used to start it. The alternator functions as a generator that uses the gas engine as its source of energy. For more details about the alternator and what it does, visit the service center at Sunrise Chevrolet.
Common Alternator Problems
If you're concerned that your alternator is on its way out, or you're noticing the following issues below, visit our Chicago-area service department:
Battery warning light appearing on the dashboard
Burning rubber smell under the hood
Devices not charging
Dim headlights or interior lights
Unable to start
Whining or screeching sound after the vehicle has started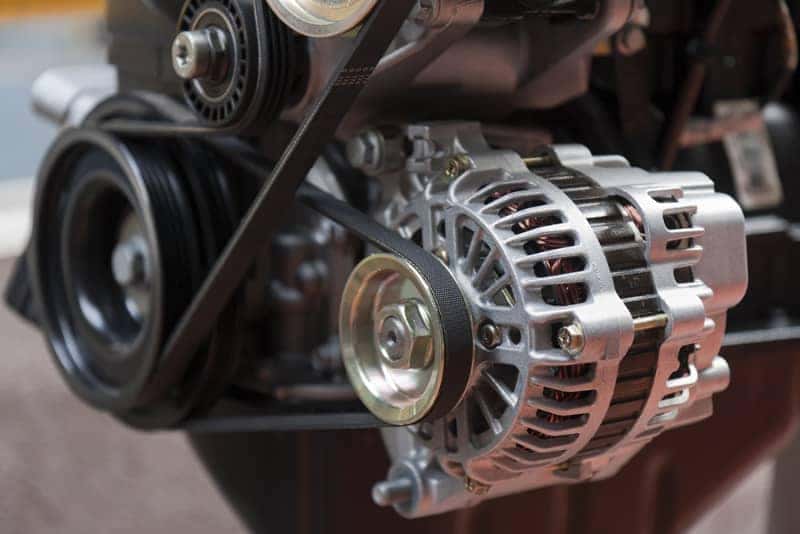 Failing Alternator vs. Battery
Carol Stream-area drivers sometimes mistake a failing alternator with a failing battery. The best way to distinguish between the two is to wait until the vehicle doesn't start and requires a jump. Then, jump-start the engine and remove the jumper cables after it starts. If the vehicle dies immediately, the issue is most like the alternator. Schedule a service appointment to have a certified technician inspect your vehicle.
How Long Does an Alternator Last?
Most alternators last around 80,000 to 150,000 miles; or about seven years. There are some factors that can cause your alternator to wear out early:
Power drain on the alternator
Driving conditions
Alternator quality
How Much Does it Cost to Replace an Alternator?
Each vehicle will require a different alternator, which makes it difficult to say just how much one would cost you. With that said, you can call Sunrise Chevrolet for a free quote! We offer a selection of alternators specifically for your vehicle. Also, our technicians have the training and experience to install it correctly.
Get a New Alternator at Sunrise Chevrolet
If you're looking to replace the alternator on your own, visit the parts department at Sunrise Chevrolet. We'll help get you the alternator at a reasonable price. Have further questions about alternators or other service topics, like cabin air filter replacement? Contact us online or stop by our service center today! We're always happy to provide information on popular topics like OEM vs. aftermarket parts, and much more.
---
Service Specials at Sunrise Chevrolet
We are currently updating our Specials. Please check back soon.
More Service Tips From Sunrise Chevrolet
Nothing ruins a gorgeous vehicle like unsightly rust spots, but with the right rust prevention techniques, you can keep your car in mint condition for the long haul. The secret to learning how to prevent rust on a car lies in your routine maintenance habits. Preventing rust from occurring in the first place is much…

If you notice pooling liquid gathering under your vehicle, you might wonder, "Just why is my car leaking fluid?" While the best way to get an accurate diagnosis is to visit Sunrise Chevrolet directly, you can get a head start on the process by taking a look at the color of the leakage. From the reddish…

Road salt is a great tool to keep drivers and pedestrians safe around Chicago and Addison, but this harsh chemical can cause major damage to your vehicle if left unchecked. From damaging the finish to wearing holes straight through the bodywork, it's important to learn how to protect your car from road salt if you…