How Do I Lift My Truck?

Whether you're working with a brand new Chevrolet Silverado in Chicago or a used truck in Carol Stream, you might want to take customization into your own hands. But you may be wondering, how do I lift my truck the proper way? The right tools and technique can help you achieve great results – but it won't be easy. Learn how to lift a truck with the experts at Sunrise Chevrolet of Glendale Heights.
Tools of the Trade
Before you can start, you'll need to gather a few supplies in addition to your lift kit:
Vehicle jacks and jack stands
Socket wrench
Torque wrench
Lug wrench
Screwdriver
We also recommend a pry bar and hammer to help remove old parts, and a little WD-40 doesn't hurt when dealing with tight joints. Of course, if you have access to a full shop, you'll be well-prepared for any situation. But this list includes the bare minimum of what you'll need to get the job done. Need to do some shopping? Check out our service department to order parts.
How Do I Lift my Truck?
Your lift kit instructions are the best guide, but if you want a good overview of the process, take a look at our step-by-step instructions:
Remove the negative battery cable.
Loosen the lug nuts.
Raise the vehicle with your jack and jack stand.
Remove the wheels and tires.
Remove the U-bolts, shocks, and springs.
Add the new bolts, shocks, and suspension.
Tighten everything to the proper specifications using your torque wrench.
Re-attach old tires or add a set of larger tires.
Lower your truck slowly while keeping it level.
Is it Worth it to Lift My Truck at Home?
Even the best technicians around Addison take around seven to fifteen hours to install a new lift kit with a full facility of tools and technology, so you can expect to spend at least twice as long on your DIY job. If you don't have much experience, it might not be worth the time and stress. In fact, you might spend less on the installation fee compared to the cost of your own parts and labor. So weigh the pros and cons carefully!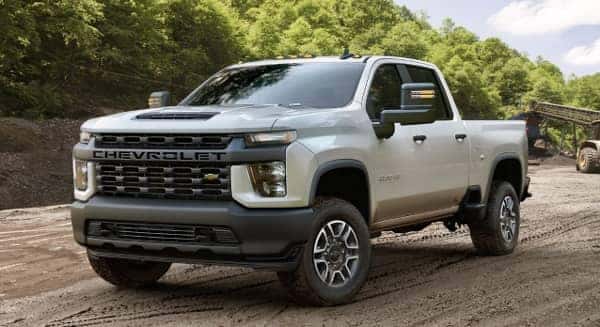 Find Out More with Sunrise Chevrolet
Now you know the basics of how to lift a truck, but if you want to make things easier on yourself, why not schedule a service with our professionals? You can also contact us with your questions about lift kits and other truck accessories, so don't hesitate to reach out!