Shop and Dine Around Bloomingdale

Here at Sunrise Chevrolet, we are happy to help our valued customers in whatever way possible. Whether you want to schedule a test drive of your new dream car, or need recommendations on what to do in Bloomingdale and the surrounding Chicago area, we are certainly a resource for you! Read below for our local staff's recommendations on the best places to shop and dine around Bloomingdale.
25 West Brewing Co.

Get the experience of the lovely city of Chicago right here in Bloomingdale. Just a short drive for Carol Stream folks, 25 West Brewing Company gets its name from its origin story. The brewery originally intended to open in downtown Chicago, but instead settled for Bloomingdale which is, you guessed it, 25 miles west of the Windy City. Have an authentic Chicago brewery experience for you right here in town near Addison.
Stratford Square Mall
Not too far from the aforementioned 25 West Brewery, you can head on over to the Stratford Square Mall. This 1.3-million square foot shopping center has over 125 stores ranging from retail, entertainment, and even fitness. If you're looking for a one-stop-shop and dining experience here in Bloomingdale, your decision is made. Go to Stratford Square Mall for fun with the whole family. We suggest the escape room!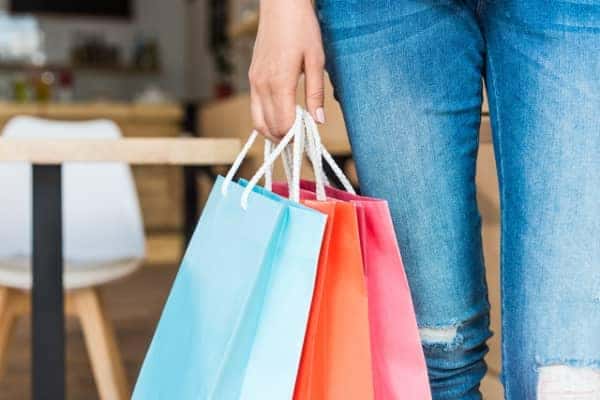 Alcentro Trattoria
Settle in for a family dinner date or a business outing at the delicious Alcentro Trattoria. Bloomingdale is proud to have this wholesome, family-centric Italian eatery for Bloomingdale friends to enjoy. Stop in for some pizza, authentic pasta, and wine and you will not be disappointed in your decision to dine here.
Bloomingdale Court
Similar to Stratford Square Mall— though not quite as expansive— Bloomingdale Court hosts a great line-up of retail stores and services for you to shop and dine around Bloomingdale. You'll find everything from Olive Garden and MOD Pizza to favorites like Bath and Body Works and Best Buy. Whatever shopping you need to accomplish, you can do so at Bloomingdale Court and enjoy a nice meal while you're at it.
Get More Recommendations from Sunrise Chevrolet
Whether you're shopping for a new vehicle or wondering where to take your new car around town for some shopping and dining, we are here to help guide you. Contact our friendly and knowledgeable dealership team with any questions about pizza in Glendale Heights and other common local topics!
More from Sunrise Chevrolet
It's almost that time of year again – time for the Sunrise Chevrolet Annual Car Show & USO BBQ! If you're looking for family fun in the sun this summer, we would love for you to join us on Saturday, July 13 from 9 am to 4 pm to support our troops while enjoying some…

With spring finally upon us and summer fast approaching, most Glendale Heights area residents are looking forward to sunny days spent at festivals and long nights sitting around a campfire with friends. But if you're a classic car fan, you're likely more excited for spring and summer because they signal the arrival of weekend car…

The Chicago Auto Show is the largest in the country, and it's something that auto enthusiasts and automotive professionals look forward to each year. The 2019 auto show takes place from February 9th through the 18th, and it's the perfect opportunity to explore what Chevrolet has to offer this year. Contact Us 2019 Chevrolet Blazer…