Halal Restaurants in Glendale Heights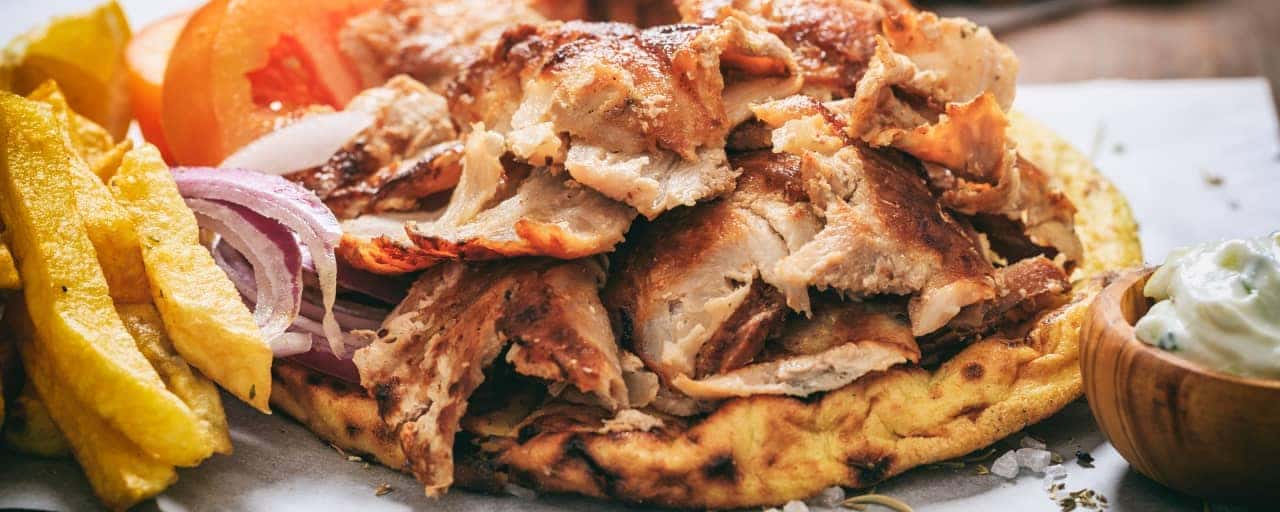 If you're searching for halal restaurants in Glendale Heights, your only trouble will be deciding on a final choice, as there are lots of incredible options in the area serving up everything from traditional Middle Eastern food to authentic Burmese cuisine! Learn more about Glendale Heights halal restaurants with Sunrise Chevrolet below.
Kabab Point
Traditional Middle Eastern and Mediterranean food is on the menu at Kabab Point. Their careful attention to detail makes this a top choice among Glendale Heights halal restaurants, with popular options ranging from shawarma, wraps, and kabobs to lamb shank with rice and flaky, sweet baklava for dessert.
Shaahi Biryani
The team at Shaahi Biryani are true culinary artists who pride themselves on offering authentic Indian and Pakistani food that's big on flavor. Stop by tonight to try out the chicken or goat biryani, kabob rolls, deep-fried chicken, and much more. No matter what you order, you're in for a treat of thoughtfully crafted spice blends and dishes that must meet the high standards of the team at Shaahi Biryani.
J Beez Mediterranean Grill
When searching for the best halal restaurants in Glendale Heights, many will point you just 15 minutes away to J Beez Mediterranean Grill in Carol Stream, IL. Here, you'll find some of the finest Mediterranean and halal dishes in the area, including chicken and beef kabobs, falafel sandwiches, and even a chicken steak sandwich. Enjoy a side dish of warm pita bread with freshly made hummus, refreshing cucumber yogurt salad, or authentic baba ghanoush.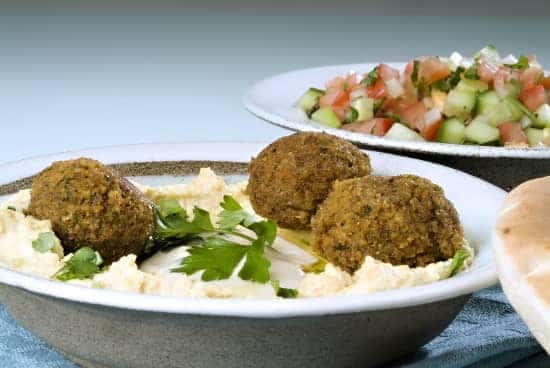 Pa Lian Burmese Restaurant
Our neighbors in Wheaton, IL are fortunate to be the home of Pa Lian Burmese Restaurant, one of the only restaurants in Illinois serving truly authentic Burmese cuisine. Renowned for their crunchy tea leaf salad, zingy ginger salad, chickpea tofu, pork belly, and much more, it's no wonder they've been featured by multiple local news sources, including ABC 7 Chicago. Their portions are big and their prices are low, so stop by today to try something new!
Peshawari Grill
Yet again, our search for Glendale Heights halal restaurants takes us just a short drive out of town. This time, we're headed to Villa Park, IL, where Peshawari Grill is crafting unique, halal-friendly Indian dishes. The chicken saag, lamb curry, and goat tikka masala come recommended by locals, but you'll find a great deal of other options on the menu to choose from, including vegetarian options and unique Indo Chinese dishes.
Get to Know Glendale Heights with Sunrise Chevrolet
Whether you're seeking advice on the best Glendale Heights halal restaurants, road trips through Illinois, or how to spend a weekend in Chicago, you can count on Sunrise Chevrolet to provide trusted tips. Our locally-based team is always learning about new hot spots for shopping and dining in Bloomingdale and pizza in Glendale Heights, and we'd be remiss if we didn't share them with you! If you have some local advice of your own you'd like to share, don't hesitate to contact us. We would love to hear from you!
More from Sunrise Chevrolet
FOR IMMEDIATE RELEASE Contact: Daniel Schomer Email: [email protected] Phone: 630-942-8300 January 27, 2023 CARFAX Recognizes Sunrise Chevrolet as a Top-Rated Dealer in the Country  Glendale Heights, IL – CARFAX has named Sunrise Chevrolet as a top-rated dealer in the country: an exclusive honor given to dealers who exhibit the best of the best in customer…

We know what you're thinking. Every auto manufacturer seems to have one, two, sometimes even three compact crossovers to choose from. With so many options, it can be easy to get decision fatigue.  Luckily, we're here to help. We're going to take a closer look at two of the most popular models dominating roadways, the…

When you're in the market for a compact crossover, it may feel like there are loads of vehicles to choose from. After all, this segment is one of the fastest growing classes in the automotive industry. It's only natural to ask yourself, "What's the difference?"  Two of the most popular compact crossovers on the road…