How to Calculate the Interest Rate on a Car Loan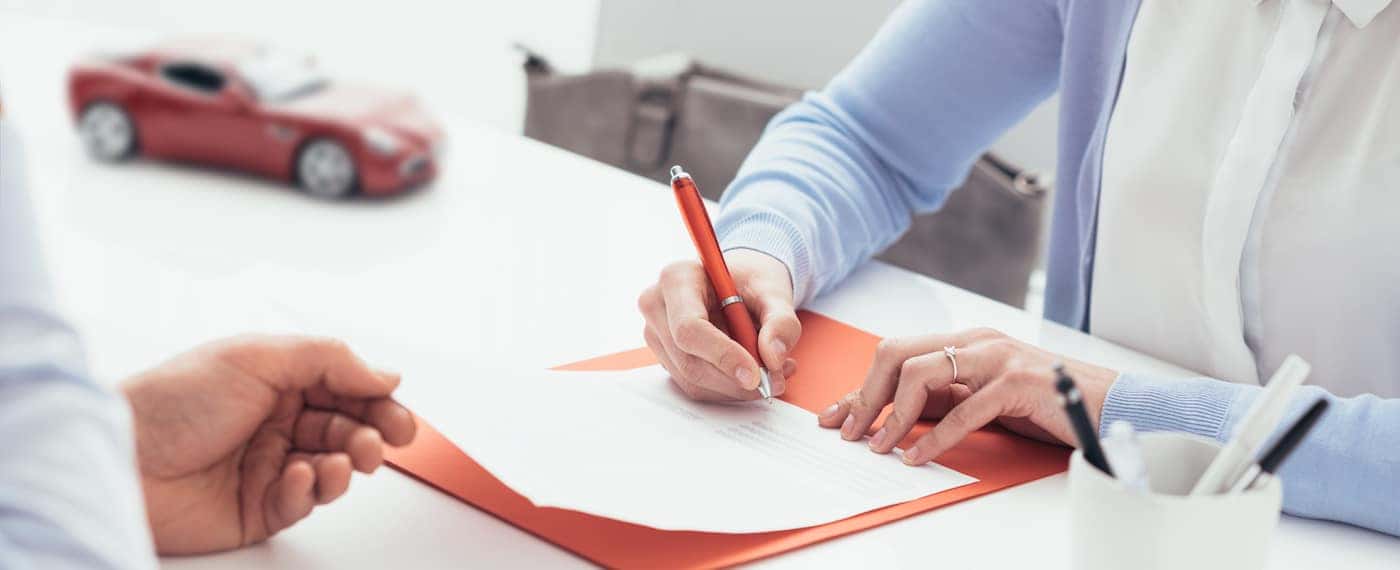 Chicago drivers wondering how to calculate auto loan interest are in the right place. Sunrise Chevrolet is going to cover all of the jargon you need to know and all of the factors at play when determining how to figure interest on a car loan. Read on for a thorough overview, and then use our payment calculator to get a good estimate of what you can expect when you apply for pre-approval.
What is an Interest Rate?
When Carol Stream drivers apply for a loan, they'll not only have to pay the loan off, but they'll have to pay off interest as well. Interest is how dealerships profit from giving you a loan. In other words, it's their fee for letting you use their money to purchase your vehicle. Part of determining how to calculate auto loan interest is being able to understand the following terms:
Principal Amount: This is the dollar amount you're applying for to borrow.
Loan Term: This is the overall time you're given to pay off your loan. Longer loans have smaller monthly payments, but you'll pay more interest. Shorter loans have larger monthly payments and less interest.
Repayment Amount: This is the total amount of the loan including the principal and the accumulated interest.
How to Calculate Auto Loan Interest for Your First Payment
When determining how to figure interest on a car loan for your initial payment, Addison drivers can use this quick formula:
Divide your interest rate by the number of monthly payments you'll make that year
Multiply that figure by the balance of your loan, which for the first payment, will be your whole principal amount.
How to Figure Interest on a Car Loan Going Forward
Now that you know how to calculate interest on an auto loan for your first payment, it's time for Lombard drivers to learn how to calculate interest on a car loan for the rest of the payments.
Deduct the interest you just determined from the payment you just made, and this will leave you with the principal that you have paid off on your loan so far.
Deduct this total from your original principal.
Let the Financiers at Sunrise Chevrolet Help
If you're still struggling to determine how to calculate interest on a car loan, give the Sunrise Chevrolet financiers a call in Glendale Heights. We'll make sure you take advantage of every incentive and rebate available to you, so your principal is as low as possible. Don't forget to use our trade-in valuation tool to make sure you get a great deal on your trade-in. If you have any more questions about car buying, explore our site for more informative reads about whether to buy or lease, what to do if you can't make your payment, and how to finance with no credit.
More From Sunrise Chevrolet
FOR IMMEDIATE RELEASE Contact: Daniel Schomer Email: [email protected] Phone: 630-942-8300 January 27, 2023 CARFAX Recognizes Sunrise Chevrolet as a Top-Rated Dealer in the Country  Glendale Heights, IL – CARFAX has named Sunrise Chevrolet as a top-rated dealer in the country: an exclusive honor given to dealers who exhibit the best of the best in customer…

We know what you're thinking. Every auto manufacturer seems to have one, two, sometimes even three compact crossovers to choose from. With so many options, it can be easy to get decision fatigue.  Luckily, we're here to help. We're going to take a closer look at two of the most popular models dominating roadways, the…

When you're in the market for a compact crossover, it may feel like there are loads of vehicles to choose from. After all, this segment is one of the fastest growing classes in the automotive industry. It's only natural to ask yourself, "What's the difference?"  Two of the most popular compact crossovers on the road…