Can You Finance a Car with No Credit?

Yes, financing a car with no credit is possible! It's not necessarily an easy process, but when you work with a dealership like Sunrise Chevrolet, securing no credit car loans and financing a car with bad credit isn't as daunting as it might appear on the surface. Learn more about bad credit car finance options with our finance department below to get started.
---
Financing a Car with No Credit
When financing a car with no credit, it's important to know that your down payment may need to be higher than what's considered average, and you may also have higher interest rates. Enter the situation knowing your budget with some wiggle room to spare.
Ask questions and don't assume you won't be approved. You may think you have to accept the first financing option that comes your way, but this isn't truly the case. Don't be afraid to ask questions to find out if there are more beneficial options for you.
Separate price negotiation from financing. The first offer you receive won't be the only offer you receive, as many dealerships work with multiple lenders.
Leasing might be a better option. When you head to a dealership near Chicago, you should see what they offer in terms of leasing. Your lease payments may still be higher than average, but they will be cheaper than if you're attempting to purchase a vehicle.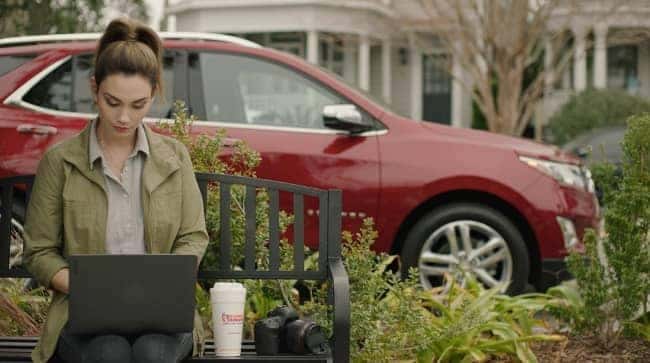 Apply for Car Finance at Sunrise Chevrolet
At Sunrise Chevrolet, securing a car loan is simple. We're conveniently located near Carol Stream and Addison, and we always offer a selection of lease and finance offers to make your new car even more attainable. To get started today, apply for financing online or contact us with questions! Be sure to check out some of our other guides as well, covering topics like "How to refinance your car loan."