What is Car Detailing?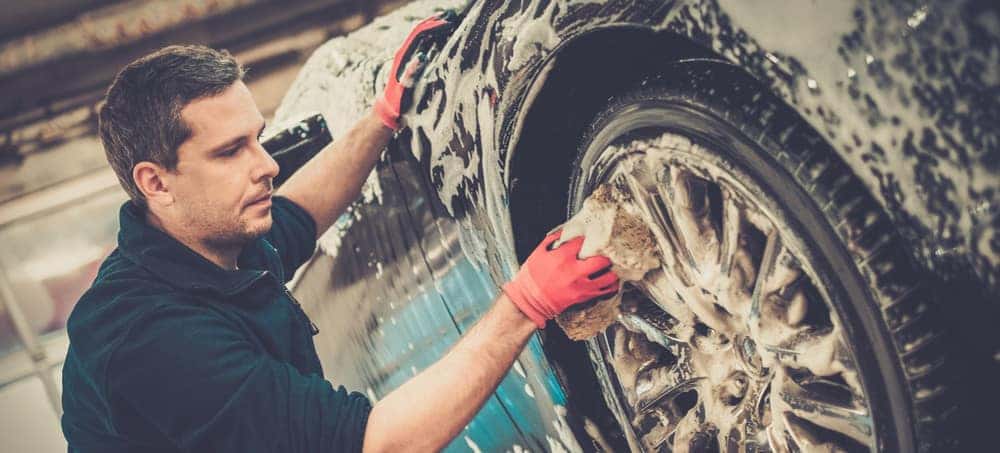 Chicago-area drivers often ask, "what is car detailing?" or "how is it different from car washing?". A car wash is surface-level cleaning, whereas car detailing is more thorough and focuses on restoring both the interior and exterior of your vehicle. Car detailing also focuses on removing any blemishes and scratches. It can be done on your own or by our highly trained professionals at Sunrise Chevrolet.
Items Used For Car Detailing
When detailing your car, you will need these items:
A variety of small brushes (such as a paintbrush)
Surface protector for vinyl and leather surfaces
Canned air
Car-safe cleaner
Carpet stain cleaner
Microfiber cloths
Upholstery cleaner
Vacuum cleaner
Washing mitts
Window cleaner
Exterior Car Detailing Steps
Detailing the vehicle's exterior includes the following procedures:
Rigorous Exterior Wash: Use water, a car-safe washing solution, and microfiber cloths to clean the body of your vehicle. Do not use cleaning solutions like household detergents, because they could strip off the wax on your car's surface. Be sure to frequently swap out cleaning cloths, as dirt or sand on dirty cloths may scratch your vehicle's surface. Once completely clean, dry the vehicle off with clean towels.
Clean the Wheels: Using the solution you used to wash the rest of your car or a solution made especially for car tires, clean the wheels. To clean out the dirt from the grooves and hard to reach places, use a small brush.
Wax the Exterior: Once the exterior is clean, you have the choice to wax your car. Once finished, wipe off excess wax with a small brush.
Interior Car Detailing Steps
When detailing the interior, focus on the following areas of your vehicle:
Carpeting: First, vacuum your carpeting. If you have any stains, use a stain remover and brush to remove them.
Door Interior: Use a solution made of soap and water to clean the non-carpeted part of your doors and dry them down with a cloth. Then, open your car doors to clean the metal and plastic parts of your door jambs.
Windows: Wash the inside of your car mirrors with a window-cleaning solution and dry completely to avoid streaks.
Upholstery: After vacuuming the seats, remove any stains with a stain remover and brush. Once you finish cleaning your seats, let them dry with your car doors open to avoid mildew.
Steering Wheel Column: Remove dust and stains with a cleaning solution, dry, and apply a surface protectant.
Dashboard and Center Console: Use your small tools to clean cracks and tight crevices, then dry completely with a cloth.
Have Your Vehicle Detailed at Sunrise Chevrolet
If you would prefer to have a professional do your car detailing, visit Sunrise Chevrolet near Carol Stream. Don't forget to come here for a discounted Spring Detail and to peruse our large selection of Chevrolet Silverado accessories. Contact us today for additional information, to hear our car detailing prices, or to learn more about other service topics like cabin air filter replacement.