Bloomingdale's Parks Sunrise Shuffle 5K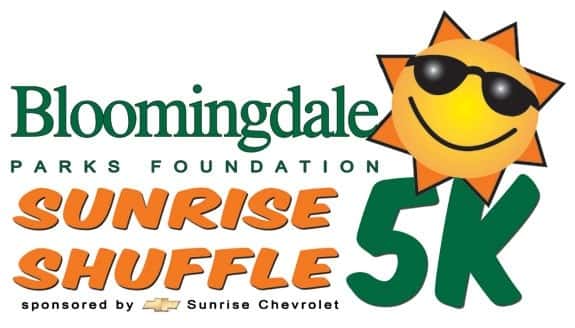 Help us support Bloomingdale Parks and Recreation and join us for the Sunrise Shuffle 5K Saturday, Sept. 9 at 8:30 am. We are proud to help sponsor this event and look forward to seeing you at the Johnston Recreation Center bright and early to meet our mascot Sunny at the starting line!
The Sept. 9 run is a kick-off event for Bloomingdale's 44th Annual Septemberfest and starts and ends at the Johnston Recreation Center. The Sunrise Shuffle 5K is part of the AMITA Health 5K Breakfast Series. After the race, you can treat yourself to waffles, eggs, and bacon to help you recuperate.
To sign up for this race visit the online registration here. If you have additional questions, there is an email address on the registration page, or you can contact Josh Hendricks at 630-529-3650. As always, our team is also happy to help if you contact us here.
Sunrise Chevrolet is proud to be part of the community in as many ways as possible, whether that's volunteering, sponsorship, or awareness programs. We are dedicated to helping our area grow and flourish in as many ways as we can. Stop by to chat with our team about opportunities you might have.
See you at the starting line!
Comments
comments