Why Should I Take a Car Test Drive?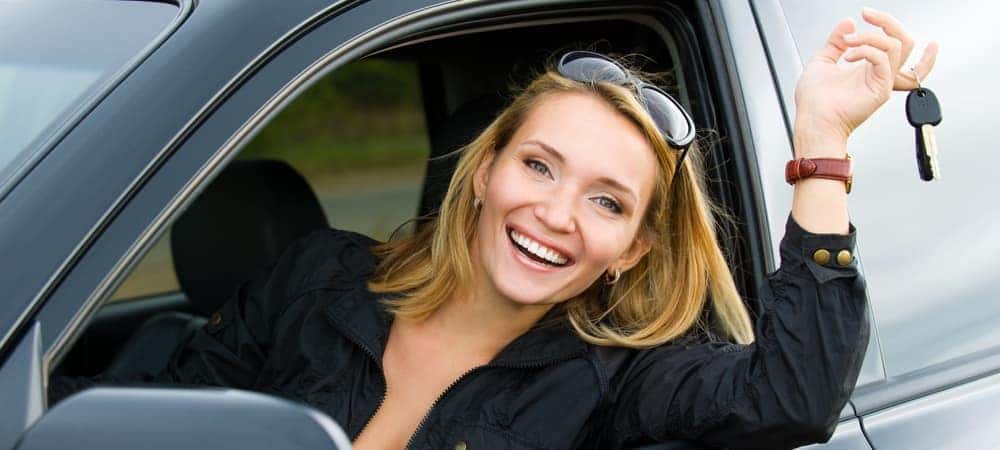 If you've got your heart set on a particular model, you might feel ready to sign the paperwork and head out the door. However, you could miss out on a lot of important information if you bypass the car test drive process. Sure, checking out the specs sheet and online reviews can reveal a great deal about a new car. But what about your comfort behind the wheel? What about the layout? What about the handling? A quick spin can ensure that you drive home in the car that truly suits your needs, so let's discuss how to test drive a car the right way.
Before Your Drive
Before you go on that new car test drive, it's important to think strategically. Create a list of models that appeal to you. If you have trouble brainstorming, step back and think about your wants and needs for a new vehicle. Maybe you need a roomy SUV to take the kids to school, or maybe you want a hybrid vehicle that gets great gas mileage to work. Feel free to take a look at our top car buying tips for some extra help!
During the Drive
Once you've assembled your short list of options, it's time to head to the dealership. Be sure to block off some time for your test drive on a free day, so you don't feel rushed.
Think about how you feel in the driver's seat. Can you see clearly? Do you feel cramped? Do you have trouble finding the controls?
Check the trunk and storage area to see if it's sufficiently spacious for your needs. Options like 60/40 split seats and hidden storage compartments can make a big difference in your everyday convenience.
Try to simulate a typical drive and pay close attention to how you feel. Get on the highway, head through twisty roads, practice parking, or try any other scenario that you encounter frequently.
Take notes after your car test drive to help you remember each drive. You want to record your first impressions while they are still fresh, but take your time before making your final choice.
Find Your Next Car at Sunrise Chevrolet!
Are you ready for your car test drive? Head to Sunrise Chevrolet – serving Chicago, Carol Stream, and Addison. Preview our new inventory online and feel free to contact us with any questions.
Comments
comments
Join the Conversation
Comments
comments