The Sun Rises on the 2019 Chevy Silverado at Sunrise Chevrolet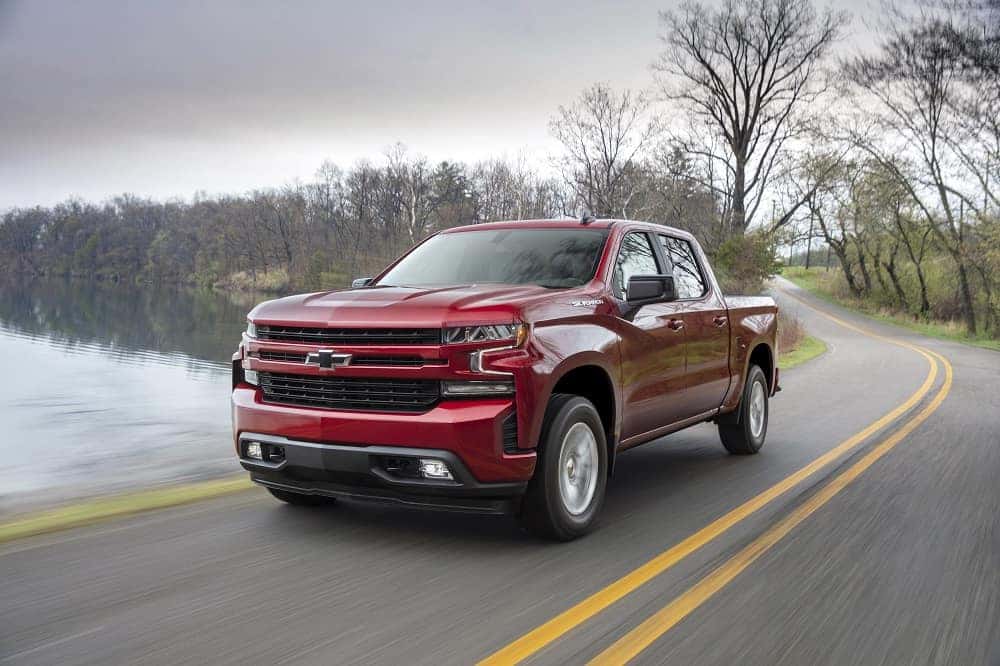 The 2019 Chevy Silverado is primed for one of the biggest redesigns it's ever been through, and we couldn't be any more excited for it here at Sunrise Chevrolet. Chevrolet whetted our appetites with the recent reveal of its cab and bed options, and it pricing. To our surprise, this fully updated pickup will be as much as $700 cheaper than the current model
The 2019 Chevy Silverado will feature an all-new look that pushes the model in a more stylish direction than ever before. What's more, the 2019 Silverado's got it where it counts, as it is larger in almost every measurable, leading to larger bed options and more passenger room than in previous generations. And with eight trim levels, five engines, and three cab and bed options, there is one for any buyer.
Speaking of the engines, these are big news for the 2019 Silverado. The base 4.3-liter V-6 engine injects 285 ponies, and the new 2.7-liter turbocharged four-cylinder pumps in 310 horses. There will also be a new 3.0-liter diesel engine, but its specs aren't available yet. The Silverado will also feature two existing GM V-8 engines: a 355-horsepower 5.3-liter and a 420-horsepower 6.2-liter.
Pricing was one of the biggest mysteries about the 2019 Chevy Silverado as we all wondered if all the advancements would cause a huge price jump. Well, we are happy to announce this is not the case. In fact, the 2019 Silverado is as much as $700 cheaper than the 2018 model in its LT trim.
If you need a rugged work truck built for hauling, the regular-cab long-bed model, which is only available in the base Work Truck trim, is your best bet with a starting price of $29,795 (destination fees included). Moving into the double-cab standard-bed models gives you much more variety, as the Work Truck trim starts from $33,695 and the LTZ tops it off at $44,495 (destination fees included). Finally, the crew-cab short-bed model starts from $36,095 in the Work Truck trim and caps off at $54,495 in the High Country trim (destination fees included).
When the 2019 Silverado rolls into our dealership, look for the V-8 engines to arrive first. The V-6, four-cylinder, and diesel engines will come later.
Keep an eye out for the 2019 Silverado to arrive here at Sunrise Chevrolet. If you cannot wait, we have a huge selection of 2018 Silverados in stock, and they are still plenty capable and affordable. You can see what we have through our online inventory system.
Comments
comments
Join the Conversation
Comments
comments