Sunrise Chevrolet Earns Consumer Satisfaction Award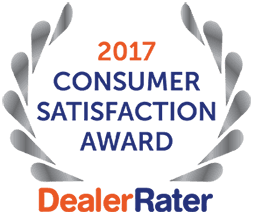 Sunrise Chevrolet is proud to announce that for the third year in a row, we have earned the Consumer Satisfaction Award from DealerRater.com. The selection shows a dedication to providing excellent customer service, high-quality products, as well as maintaining their reputation online. Sunrise is honored to say that we have stayed in the top ten percent of the site's reputable dealerships.
On DealerRater.com, Sunrise Chevrolet has a 100% Recommended score, meaning all customers who have rated us online recommend us to another consumer. We have 4.9 (out of 5) stars review with more than 1,400 lifetime reviews on the website. You can view our profile here.
We try to consistently provide goods and services that our customers want and do so with a smile. Here's one of our latest reviews: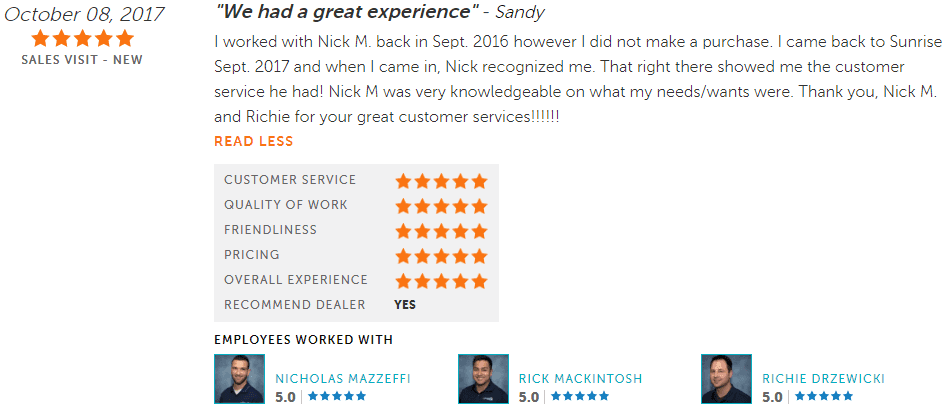 Our team is standing by and ready to help you find the perfect new, used, or certified pre-owned vehicle that fits your driving needs and your budget. We accept all financial applications because we believe people deserve to have reliable transportation and we'll do all in our power to help you drive away in a deal you love.
To see our full inventory of New, Used, and Certified Pre-Owned vehicles. You can Apply for Financing here to start your process today. To see more about how these dealerships are chosen visit DealerRater.com here to view the criteria.
Comments
comments
Join the Conversation
Comments
comments