Strange Car Noises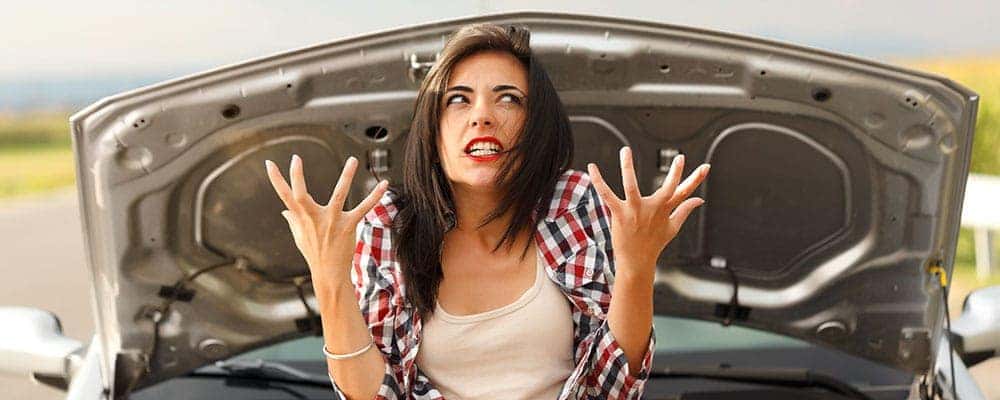 If you've noticed strange car noises when you hit the road, your vehicle might be trying to tell you something! While some road noise is to be expected, sudden car grinding and squealing noises might be a sign that you need an inspection. Different noises are associated with different components of the vehicle, like squealing brakes and whistling weatherstripping, so those peculiar sounds can lead you toward the problem – if you know where to look! Find out the most common strange car noises with Sunrise Chevy in Glendale Heights, serving the Carol Stream and Bloomingdale areas.
High-Pitched Sounds
Squeaks and squeals can really disrupt your focus on the road, so it's important to schedule your service as soon as possible. In the meantime, you might look into the following components:
Brakes: Overly worn brake pads can lead to a squealing sound every time you come to a stop. You might need a new set of pads, but in severe cases, you might even need new brakes.
Belts: If you notice a high-pitched sound when you flip off the engine, you might have a damaged belt. Consider getting a replacement.
Weatherstripping: A whistling sound inside the cabin may indicate overly worn weatherstripping. Nothing that a good technician can't handle!
Rhythmic Rumbles
From ticking sounds to car grinding noises, these culprits may be responsible for the rhythmic rumbles coming from the vehicle.
Exhaust and Muffler: A rumbling noise near the back of the car might mean a defective exhaust pipe or muffler, but it could be the catalytic converter, too. You'll need a hoist to diagnose the problem.
Suspension System: Hear a clunk when you hit a speed bump? Get your suspension and shock absorbers checked out!
Tires and Wheels: A ticking sound might indicate problems with your wheels and tires. You might just need a little extra air, or you might need a full rotation and balance.
Learn More with Sunrise Chevy!
There's no need to settle for strange car noises on your daily commute. Head to Sunrise Chevy to get your vehicle back to peak performance. Contact us with any questions and schedule your appointment today!
Comments
comments
Join the Conversation
Comments
comments