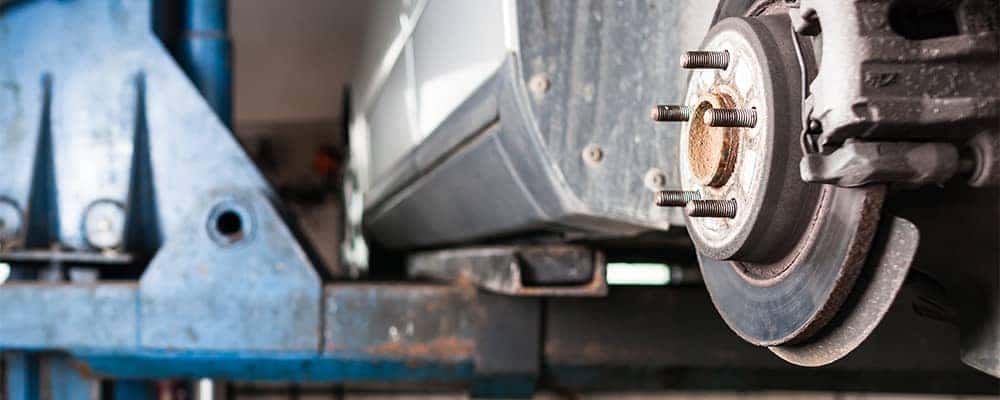 Your braking system is one of the most important components in the entire vehicle, and if something is wrong, you'll want to know as soon as possible. So, what are the signs you need new brakes? Sunrise Chevy walks you through some of the most common symptoms of faulty brakes. Whether you need a new set of rotors or just a fresh set of brake pads, our service department can get you squared away in no time!
Suspicious Sounds
When you hear a squeak or a rattle, it may be time to schedule your next service appointment. Brakes are built with a metal shim, known as an indicator. This indicator delivers a high-pitched squealing noise when your brakes pads have worn down significantly. You may hear a similar sound after a heavy rainstorm or a trip through the car wash, but it will disappear once the moisture has evaporated. If you hear this sound consistently, your brake pads are probably due for a change. Additionally, grinding sounds and vibrations may indicate warped rotors that are in desperate need of a tune-up.
Visual Cues
Do you know how much brake pad you need to stop safely? Generally speaking, technicians recommend ¼ inch of a brake pad or more should be easily visible when you look through your wheel spokes. If you see any less than that, it's time to check the service specials and head to Sunrise Chevy. Don't be surprised if you start hearing some of those signature squeaks, squeals, and grinding noises from brakes with worn-out pads.
Performance
No one knows how your car handles as well as you do, so if something feels off, it's probably off. Here are some of the common issues that our customers report before a brake service:
You notice decreased responsiveness.
Your vehicle pulls to one side while driving.
The brake pedal feels "spongy" and sinks to the floor.
You see brake fluid pooling under the vehicle.
Get Your Brakes
After reading through the signs you need new brakes, does anything sound familiar? If so, the expert technicians at Sunrise Chevy will take great care of your car! Just contact us with any questions, or call our service desk at 630-984-7455 for help!