It's Easy Being Green in a 2018 Chevy Malibu Hybrid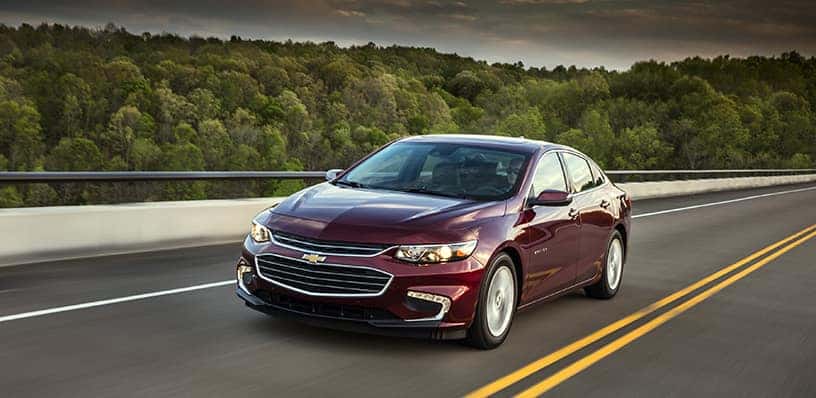 When you want a lean, green commuter car that delivers ample power and has a classic design that never goes out of style, you need the 2018 Chevrolet Malibu Hybrid. This five-seater sedan has plenty of room for passengers as well as cargo and offers incredible gas mileage that will have you volunteering to drive for even the smallest trips. And the pedal is just as responsive as a standard gas engine so you can still keep up in the left lane and feel good about your impact on the environment. See what comes standard on this eco-conscious machine and then view our inventory of all Chevy Malibu models to start shopping for yours today!
The 2018 Malibu Hybrid comes with an energetic 1.8-liter hybrid engine backed by a 1.5-kWh lithium-ion battery that delivers 49 miles per gallon in the city and 43 on the highway. Altogether the electric components and gas engine produce 182 horsepower, which is more than enough pep to zoom you off the line in a hurry. You'll love the hybrid-exclusive features like the Driver Efficiency Gauge, which provides feedback on how your driving habits affect fuel economy, to help you gain the most out of every gallon. Not to mention the reliable steering that gives you an intense feeling of connection to the vehicle and a well-tuned suspension that provides stellar handling and ride experience.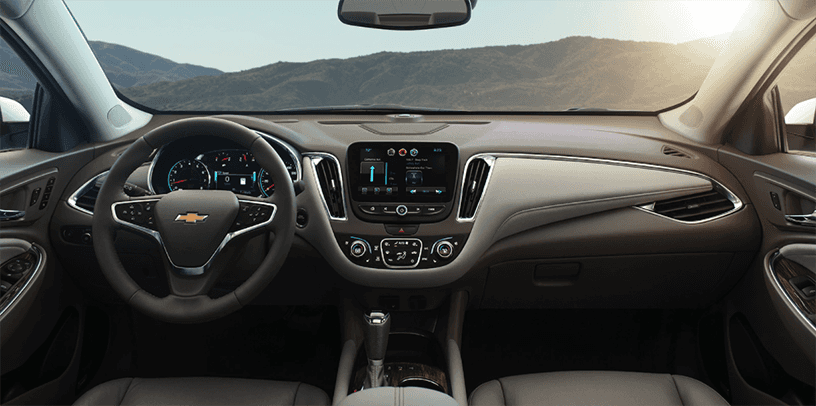 Whether you're a growing family in need of full-size space or a commuter looking for great driving experience, the Chevy Malibu Hybrid has you covered. This interior offers a spacious and upscale atmosphere that's designed to streamline your drive. You'll love the seamless connectivity for both Apple or Android smartphones as well as the available wireless charging so there's no more fumbling for cords to stay charged and at the ready. Hear the soundtrack of your life through crisp, clear premium Bose speakers, and easily stream music thanks to the built-in 4G LTE Wi-Fi connection for up to seven devices.
Get more peace of mind on the road thanks to the innovative safety features on the 2018 Malibu Hybrid. The new Rear Seat Reminder reminds you to check the back seat with audible chimes and a message in the driver information center if the rear doors were opened at the start of the trip. And the new MyChevrolet mobile app lets you check on your car from wherever you are so you can stay connected at all times. With this app, you can start/stop your engine, lock/unlock your doors, and even send destinations to your navigation system. Get more certainty that your car is in great shape no matter where you are.
Stop by today to test drive an exciting 2018 Chevrolet Malibu Hybrid. This green machine is ready to help you enjoy your drive a little more and take care of the environment while you're doing it. See our Malibu inventory now to start shopping for your new car today!
Images courtesy of Chevrolet Media
Comments
comments
Join the Conversation
Comments
comments