Illinois Day Trips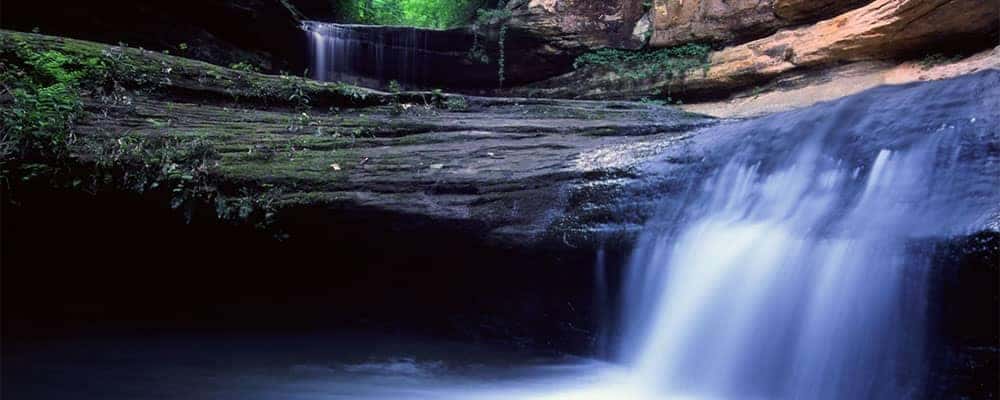 If you're searching for your next vacation destination, there's no need to travel far! While you may be familiar with all the tourist attractions in Chicago, Illinois is home to some of the most gorgeous and scenic destinations in the country. Take a look at historical architecture that has stood for centuries, or walk through serene botanical gardens and explore nature up close. Take a look at our top four road trip ideas and start planning your next weekend getaway!
Road Trip Ideas
Nicholas Conservatory & Gardens: Located in Rockford, this gorgeous spot is the third-largest conservatory in the state. No matter when you arrive, there's tons of sites to see. The outdoor Sinnissippi rose gardens are a treat during the warmer months, but you can take a stroll through the tropical plant exhibits indoors – even during winter!
Grand View Drive: Want to test out your new ride? Head to Peoria to experience Grand View Drive to take the scenic route! It may only be three miles long, but you'll be blown away by the beautiful view of Illinois landscape. In fact, President Teddy Roosevelt called it "the world's most beautiful drive!" Looking for a longer journey? Spoon River Valley Scenic Drive in Canton features 100 miles of brilliant views.
Chicago Botanic Garden: The Chicago Botanic Garden often gets overlooked by those clamoring to see The Bean or Willis Tower, but this sprawling garden is a tranquil treasure in a bustling metropolis. But make no mistake, it's no shrinking violet. The Chicago Botanic Gardens covers 385 acres, showcasing waterfalls and walled gardens and even a model railroad garden! There's something for everyone, so don't miss out!
Cache River Wetlands: If you want to get out and explore the waters, head to Cypress. This impressive floodplain was sculpted by glaciers long ago, and visitors love to canoe past the immense cypress trees and try to spot new wildlife. While canoeing and fishing are popular attractions at the wetlands, visitors can also hike and bike to experience nature on dry land as well.
Road Trip Preparation
Before you head out to Rockford or Carol Stream or Bloomingdale, take a pit stop at Sunrise Chevy in Glendale Heights! Schedule your service to make sure your car is road trip-ready.
Comments
comments
Join the Conversation
Comments
comments