How to Remove Stickers from a Car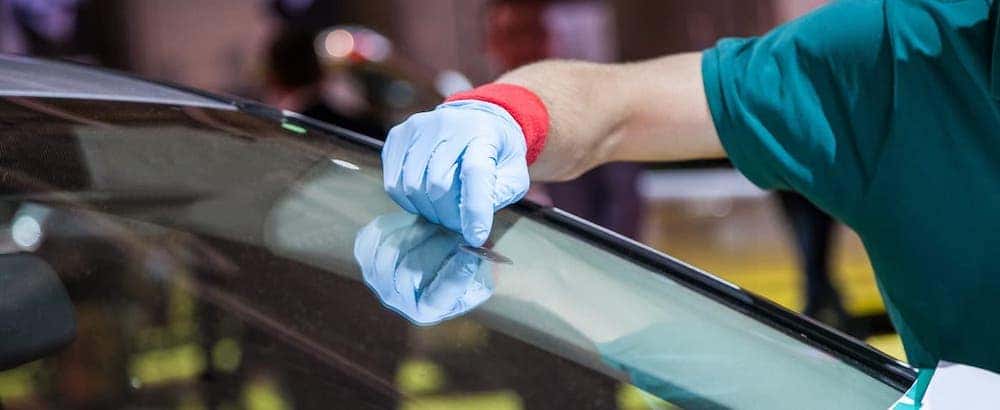 ---
---
Chicago drivers wondering about how to get stickers off a car or how to remove sticker residue from their car are in the right place. Read on to learn about the proper method and proper products you'll need. If you need additional help, don't hesitate to reach out to our service department! 
How to Get Stickers Off a Car Body 
The first thing that Carol Stream drivers will want to do is gather the following products: 
A bit of car washing soap

Hairdryer

Plastic card (library card, membership card, etc.) 

Tree sap remover or Goo Gone Automotive 

Clean, dry towels
Once you've gathered your products, follow these steps: 
Get your car wash soap and the sticker itself, as well as the area just outside its contour. 

Blow the sticker with a hairdryer set to hot from about 3 inches away. Make sure to hit the area for a few seconds. 

With the sticker heated, take the plastic card and work it under the sticker's edge. Once you start to see the adhesive residue start to lift, you'll probably be able to slowly peel off the rest of the sticker. If it's stubborn, repeat the heating step and then give the peeling step another go. 

You'll likely have a giant layer of residue left. Removing this just requires some tree sap remover or Goo Gone Automotive and a clean rag for some gentle wiping.   
How to Remove Stickers From a Car Window
The process for getting stickers off a car window is more different than you would think. Forget the hairdryer—just get a razor blade, some dry towels, rubbing alcohol, dish soap, and hot water. Also, make sure that you never use a razor on the interior of a tinted window. Once you've gathered your supplies, follow these steps: 
Peel a little of the sticker off using the razor. 

Then mix dish soap and hot water and apply it to whatever residue is left over. Wipe it gently until the residue begins to dissipate.  

If this doesn't quite do the trick, dry off the residue with your towel and give it a go with your razor blade.

If it's not totally clean after this, soak a paper towel in rubbing alcohol and work at the sticker residue, using the blade now and then to loosen up the more stubborn bits that won't come off. 

Finally, use a clean towel and some water to rinse off the spot where the sticker was.
Still Need Help With How to Get Stickers Off a Car? 
Addison drivers who are still struggling with how to remove stickers from a car or how to remove sticker residue from a car can call Sunrise Chevrolet at %%di_phone_number%% for help. If you have questions about other car concerns, be sure to check out our service tips and tricks for tips on how to clean your car mats and more!