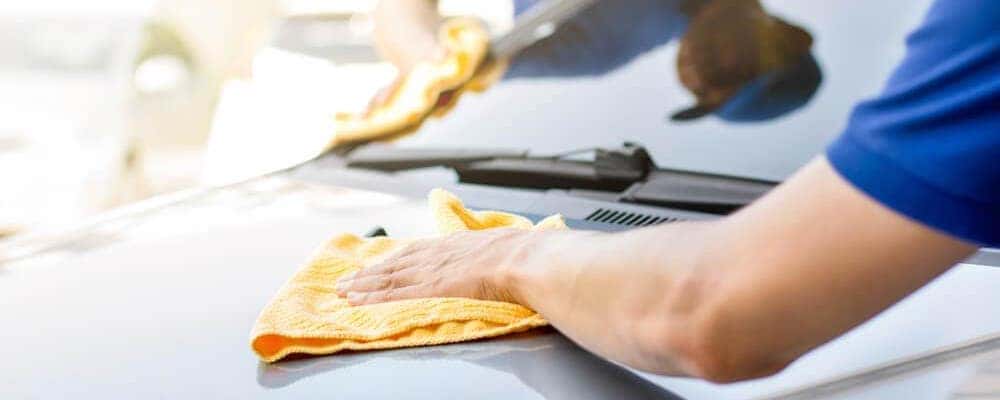 Waxing a car can elevate a modest vehicle into a total showstopper that is sure to turn heads at local car shows, but learning how to wax a car can take some time and effort. So, how often should I wax my car for the best results? While most experts recommend a good waxing twice per year, you might find that you prefer a seasonal schedule. In this guide, we'll walk you through everything that you need to know about waxing a car. Whether you opt for a quick DIY job or a full detail from Sunrise Chevrolet, we think you'll be pleasantly surprised by just how dashing your car can look!
The Importance of Waxing a Car
Why should I wax my car anyway? Everyone knows that a good waxing can bring a car to a fresh-from-the-factory shine, but that's just one benefit of many. Sure, waxing a car fills in all the nooks and crannies to create a high-gloss finish. But this layer of wax also acts as an invisible barrier against everyday dirt and debris, as well as seasonal threats like road salt. Not only does a fresh layer of wax bring out the current beauty of your car, but it can also extend the longevity of your paint and clear coat.
How to Wax a Car
At a minimum, waxing a car every fall and spring is a good idea to protect your finish from the extreme temperatures of Carol Stream and Addison. But, some customers prefer waxing every season for the ultimate protection. The choice is yours! Either way, you'll want to follow these steps for a gorgeous finish:
Wash your car and park in a shaded spot before waxing.
Use clean towels and applicator pads. We prefer microfiber.
Apply light coats of wax using vertical or horizontal movements to prevent swirls.
Work your way around the car, and buff away the excess wax with a clean towel.
Schedule Your Service with Sunrise Chevrolet
While anyone can master how to wax a car at home, sometimes you want the care of an expert! Whether you want to remove old bumper stickers or get a full detailing, contact us at Sunrise Chevrolet to take care of all of your car needs. We're only a short stop from Chicago, so stop by today!