Demystifying the Tech in the 2018 Chevrolet Spark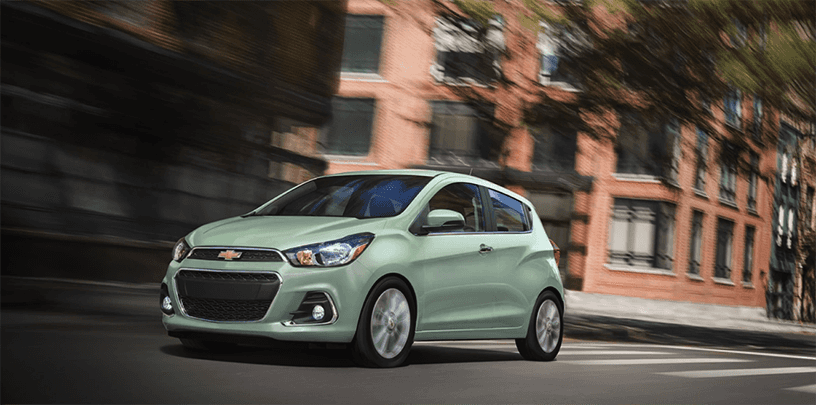 There is an avalanche of new technology integrating into new vehicles, making it hard to keep up with all the latest features and knowing which ones are actually going to be useful for you, personally. Here is a breakdown of all the amazing new technology available in the 2018 Chevrolet Spark to help you understand how to seamlessly streamline your daily commute into a drive that's a joy. Get an idea of which features to look out for when you come by to test drive this zippy, subcompact car and find out how the tech in this car will keep your car in great shape. See our current inventory now to start shopping for your Chevy Spark today!
Now you can stay connected, even while you're commuting, thanks to the built-in synchronization for both Android Auto and Apple CarPlay. In the 2018 Spark, your smartphone will be able to access your calendar, playlists, and select apps such as Maps and Google Maps, quickly and easily. You'll see this info on a high-resolution, seven-inch color touchscreen that allows you to send and receive texts, play music, and more. Staying connected has never been easier.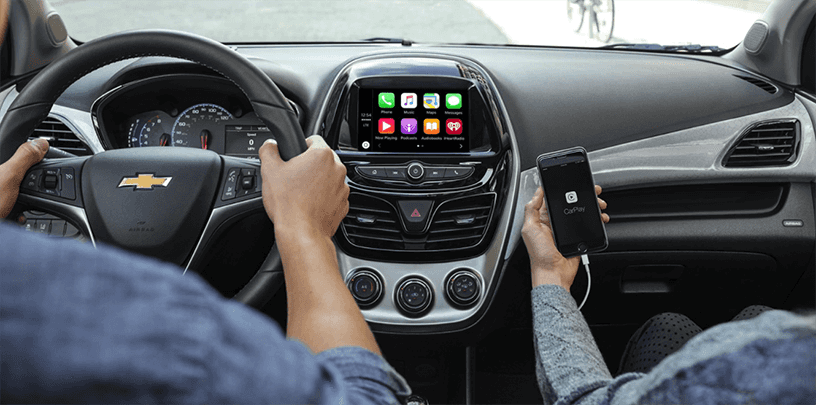 Make longer journeys in the Chevrolet Spark entertaining and enjoyable with the 4G LTE Wi-Fi. It connects up to seven devices – including your smartphones, tablets, and laptops – with a signal that's stronger than your typical smartphone's Wi-Fi hotspot. You and your passengers will all be able to access apps, browse the web, and stream movies, music, and more. That means a peaceful cabin on your next road trip or seamless connectivity when you're driving across town for business meetings. Life doesn't stop just because you're in the car, and now you can keep up with it.
In addition, the myChevrolet App gives you utter control of your car all in the palm of your hand. You will stay actively connected to your vehicle from virtually anywhere. Download the app to your phone, connect it to your vehicle, and from there, you can remotely start or stop your engine, lock or unlock your doors, and even send destinations to your available navigation system. The app will give you reminders when it's time to take your vehicle in for maintenance and provides diagnostic information, so you'll know what's going on under the hood of your Spark – even when you're not in it.
Take a test drive today to see how well this small car with giant personality will integrate into your daily commute. The 2018 Chevrolet Spark is sure to light a fire in your drive. See our current inventory now to start your shopping experience with us!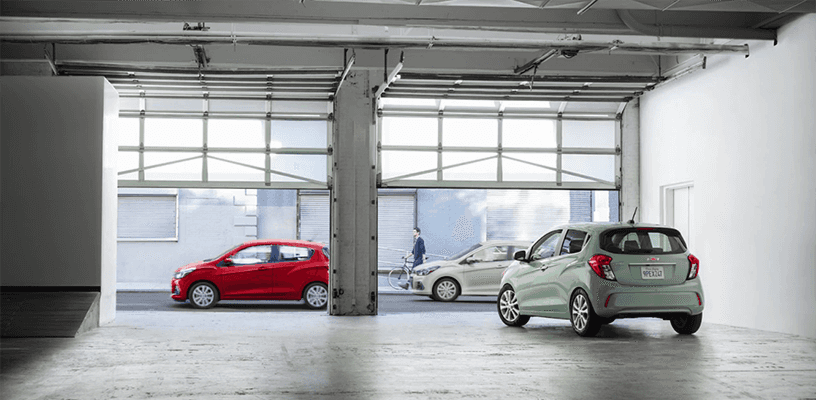 Images courtesy of Chevrolet Media
Comments
comments
Join the Conversation
Comments
comments