Chevy Colorado ZR2 Named Best Pickup Truck of 2018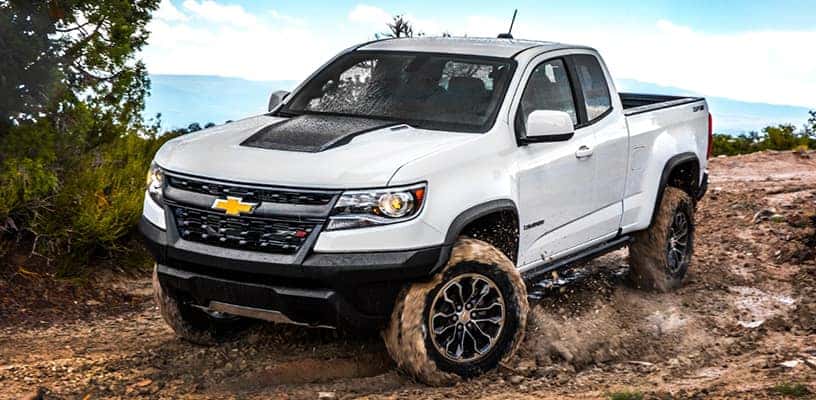 According to Cars.com, the 2018 Chevrolet Colorado ZR2 is the Best Pickup Truck of the year thanks to its distinct style, capability, and innovative tech. The editors noted that the nimbleness and maneuverability of this mid-size pickup combined with a wide range of new off-road features, as well as the most off-road technology on this truck made it, effectively, a segment of one. Take a look at what the judges had to say and then view our current inventory of Chevy Colorado trucks online now!
"To fully compete in the off-road space, we couldn't just launch with a 'me too' vehicle," said Paul Edwards, U.S. Vice President, Chevrolet Marketing. "As part of our strategic plan and continued investment in our truck lineup, ZR2 builds on the boldness of the Colorado program. Our midsize truck line has defied naysayers by selling more than 300,000 trucks in three years, and ZR2 adds forward-looking technology and innovation to the recipe to reach an entirely new group of off-road enthusiast customers."
The Colorado ZR2 has a three-and-a-half-inch wider track than and a two-inch suspension lift over its standard counterpart. Functional rocker protection has been added for better performance over rocks and obstacles, and the front and rear bumpers have been modified for better off-road clearance. Class-exclusive features include front and rear electronic locking differentials, available diesel engine, and the first off-road application of Multimatic Dynamic Suspensions Spool Valve (DSSVTM) damper technology.
Thanks to all these exciting features, you'll get better performance on a range of terrains and tracks. Whether you're tackling some technical rock crawling, blazing down tight two-track trails, or cruising through your daily commute, this truck is ready to take you there in style. Plus you'll love the powerful engine options: an advanced 3.6L V6 with best-in-class horsepower, or the GM-exclusive Duramax® 2.8L Turbo-Diesel with best-in-class torque.
But don't take our word for it, test drive a 2018 Chevrolet Colorado today and discover your reason to love this outstanding truck. View our entire online inventory now!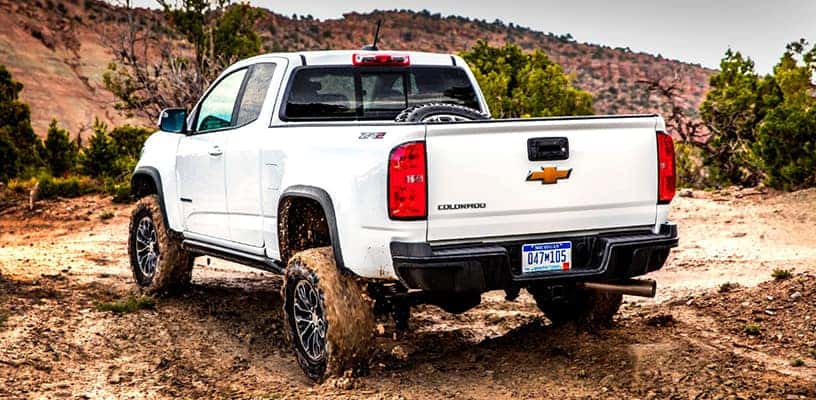 Images courtesy of Chevrolet Media
Comments
comments
Join the Conversation
Comments
comments