Chevy Malibu Reviews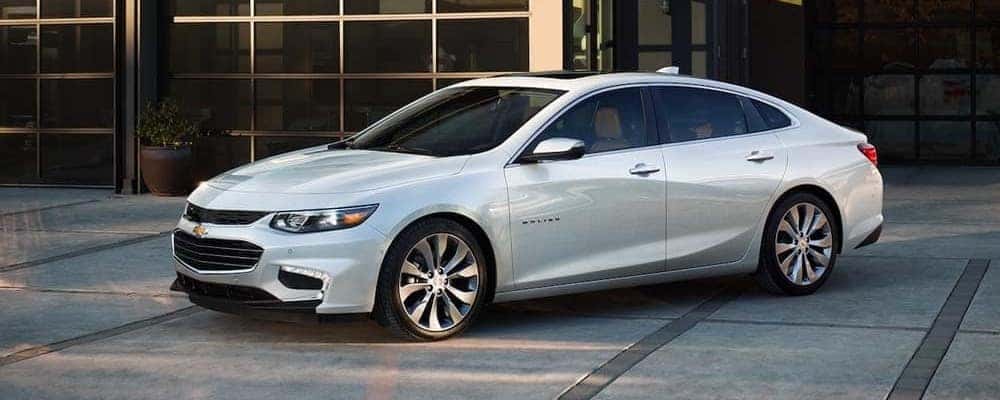 As the latest Chevy Malibu reviews have popped up online, it's become clear that the critics have fallen in love with the amazing conveniences and high-tech safety features on the 2018 model. Between the plush Chevy Malibu interior and brand new technology, this spacious sedan has everything that the modern driver could want.
Standout Features
While the stellar safety features earn praise year after year, the Chevy Malibu specs were viewed as a major standout of the 2018 model year. Motor Trend noted the dynamic 250-hp 2.0L turbo engine available, while Cars.com wrote about the impressive 46 combined mileage for the Malibu Hybrid trim level – a huge improvement from previous generations. Additionally, many reviews noted the Chevy Malibu interior. Cars.com mentioned the increase in wheelbase, leading to extra passenger room while U.S. News & World Report noted the comfortable seating and swanky amenities.
Expert Quotes
If you're not convinced yet, why not read some reviews directly from the leading experts themselves? See what the critics have to say about the design and technology of the 2018 model.
U.S. News & World Report: "If you're in the market for a midsize car, the Chevrolet Malibu is a great choice. It has a remarkable list of available safety features, including a Teen Driver system that lets parents set limits for novice drivers."
Car and Driver: "With handsomely styled sheetmetal and an aggressive front end, the Malibu is set to slice through the tedium that permeates the world of family sedans. The interior has more rear-seat legroom than before, while the materials and overall design lend an upscale look."
Edmunds: "The 2018 Chevrolet Malibu stands out in the midsize sedan field for its sharp looks and mix of appealing qualities."
Review the New Chevy Malibu for Yourself
While it's great to learn from the experts, the best way to appreciate the Malibu is to get behind the wheel! Write a Chevy Malibu review of your own by visiting Sunrise Chevy and taking a test drive. Want to research more? Learn all about the Chevy Malibu interior then see how it compares to the Nissan Maxima.
Comments
comments
Join the Conversation
Comments
comments