Chevrolet Bolt vs. Tesla Model 3: Battle of the Entry-Level EVs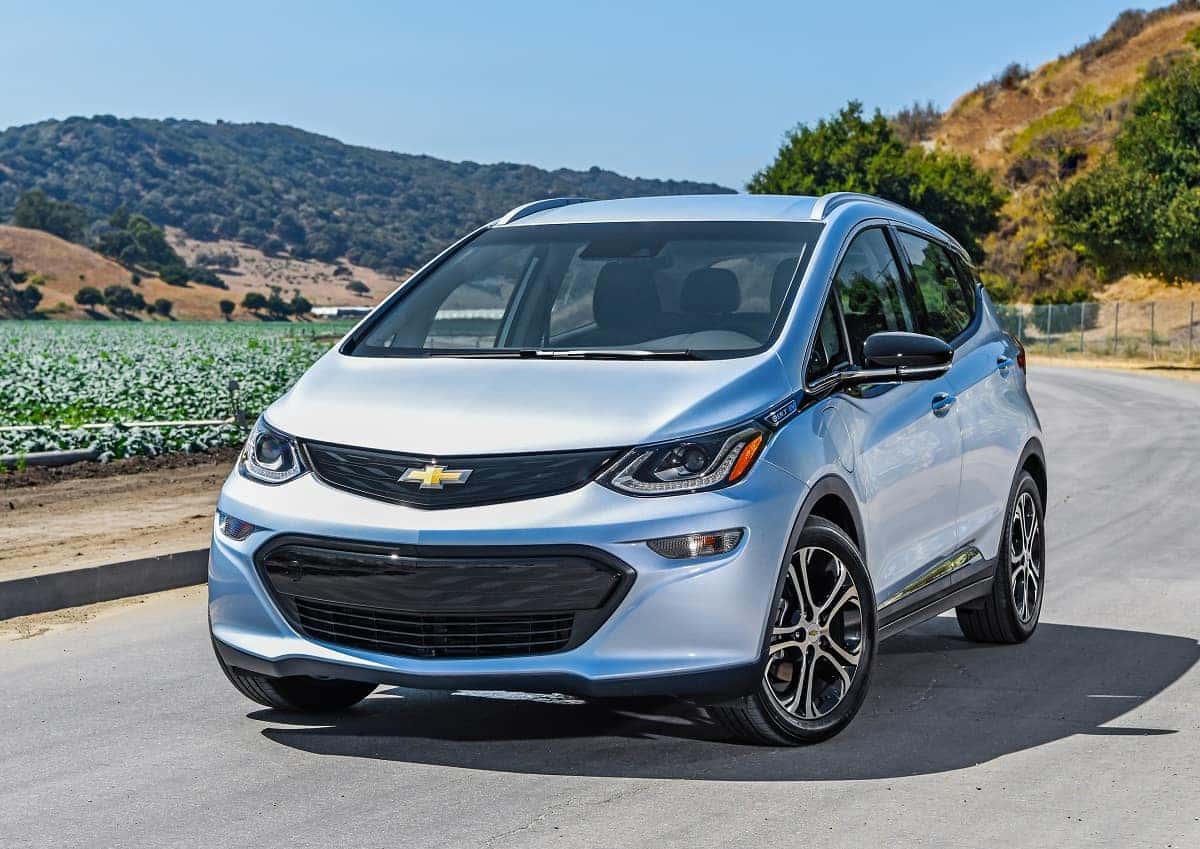 So, you're in the market for a long-range electric vehicle that can handle your daily commute and the occasional weekend trip to the mountains or in another city on a budget. For these types of long-distance drives, you need serious range, and there are only two EVs on the market that can handle this without costing an arm and a leg: the Chevy Bolt EV and Tesla Model 3.
So, how does the Chevy Bolt EV stack up to the Tesla Model 3? Keep reading to find out.
Styling
There is no denying the Tesla Model 3 is a great-looking car. It features a sleek look that few EVs can mimic thanks to its trickle-down styling from the Model S. Inside, the Model 3 takes on a clean clutter-free look that as all the main controls are housed within its 15-inch tablet-style screen.
The Chevy Bolt EV may not be as sleek as the Model 3, but it caters to a different crowd. The Chevy Bolt EV carries a more traditional hatchback styling that doesn't scream "I'm special" to the world. Inside, the Bolt EV has a more futuristic look than your typical car, but it keeps some more traditional cues like a gear shifter, climate-control knobs, and a smaller touchscreen. This all caters better to the traditional driver looking to pilot a car instead of a computer.
Tesla Model 3 Advantages
Futuristic styling
Massive touchscreen
No buttons cluttering up the cabin
Chevrolet Bolt EV Advantages
Traditional looks for traditional buyers
Familiar interfaces for HVAC and audio
Flatter learning curve
Utility
OK, no one will ever mistake the Model 3 or Bolt EV as utility vehicles, but we still have to dig into just how well each can haul people and cargo. This is especially true in these longer-range EVs because they are more likely to haul plenty during road trips.
The Model 3 is respectable with its 42.7 inches of legroom, 56.3 inches of shoulder room, and 40.3 inches of headroom up front. In the rear, things tighten with 35.2 inches of legroom, 54 inches of shoulder room, and 37.7 inches of headroom. The Model 3's cargo area swallows up to 15 cubes of luggage, which is good for its size.
The Bolt EV, however, uses its hatchback design well with 37.9 inches of rear headroom, 36.5 inches of rear legroom, and 16.9 cubes of cargo room with the seats upright. Folding the seats exposes a massive 56.6 cubes of cargo space for larger items. It comes up a little short in the front seats with 41.6 inches of legroom, 54.6 inches of shoulder room, and 39.7 inches of headroom.
Tesla Model 3 Advantages
Front seats better suited for taller adults
Broad shoulders are welcome
Chevy Bolt EV Advantages
More rear headroom and legroom for tall folks
Extra 1.9 cubes of cargo room with seats up
Massive 56.6 cubes of cargo room with seats folded
Powertrain
The powertrain is where the Model 3's big price tag earns its keep. The Model 3 starts with its basic rear-wheel-drive setup that delivers 271 horsepower and 307 pound-feet of torque. This setup delivers an impressive 5.1-second sprint to 60 mph. Moving up to the all-wheel-drive dual-motor Model 3 drops the sprint time to just 4.5 seconds. Going to the range-topping Performance model improves the sprint time to a supercar-rivaling 3.5 seconds. On top of its insane performance, the Model 3 also travels up to 310 miles on a charge in all three levels.
While the Bolt EV is no Model 3 in terms of straight-line performance, it is no slouch either. Its motor zaps out 200 horsepower and 266 pound-feet of torque. This is enough to push this hatchback to 60 mph in 6.5 seconds. Range also lacks a bit at 238 miles, but it is still plenty for the average commuter and then some.
Model 3 Advantages
More power
Available all-wheel drive
Supercar fast in top trim
Bolt EV Advantages
Better on-road manners
Easier to regulate acceleration
Pricing Trim Levels
Pricing is another area where there is a huge gap between the Tesla Model 3 and Chevy Bolt EV, but this time, the pendulum swings back in favor of the Bolt.
Tesla Model 3 Trims and Key Features
Base – $49,000
Heated seats with 12-way adjustable front seats
Four USB ports
Dual-zone climate control
Premium audio system
Tinted glass roof
Power-folding, heated side-view mirrors
LED fog lights
Navigation
Apple CarPlay and Android Auto
Wi-Fi
Keyless entry
All-Wheel Drive – $55,000
All Base features, plus
Dual-motor all-wheel drive
Performance – $64,000
All All-Wheel Drive features, plus
Increased performance
Chevy Bolt EV Trims and Key Features
LT – $37,495
17-inch painted aluminum wheels
Gloss-black mirror caps
HID headlights
LED daytime running lights
Bright window molding
Leather-wrapped shifter
Rearview camera
Keyless entry and ignition
Automatic climate control
8-inch reconfigurable color cluster
10.2-inch Chevrolet MyLink infotainment system
Six-speaker audio system
SiriusXM
Dual front USB ports
Android Auto and Apple CarPlay
4G LTE Wi-Fi
Premier – $41,780
All LT features, plus
17-inch ultra-bright machined wheels
Mirror-integrated turn signals
Roof rails
Leather seats
Heated front and rear outboard seats
Silver center-stack trim
Auto-dimming rearview mirror
Leather-wrapped steering wheel
360-degree camera
Ambient interior lighting
Blind-zone alert
Rear park assist
Rear camera mirror
Rear armrest
False cargo floor
Who Fits the Tesla Model 3
Even we can admit the Tesla Model 3 is a great electric vehicle, and we are glad to see all the advancement in the green segment. But with a starting price of $49,000, it is a pricey green option. Much of its premium pricing is due to its upscale features, advanced powertrain, and luxurious cabin, making it the perfect option for a buyer who prefers a luxury sedan.
Why the Bolt EV is Superior
For the normal buyer looking to make the move from gasoline to electricity, the 2018 Chevy Bolt EV makes a great transition vehicle with its $37,495 starting price. Plus, it is no slouch in the features department, and its powertrain delivers impressive performance while still offering 238 miles of range.
Ready to get a long-range EV on a budget? Head to Sunrise Chevrolet's new-car showroom serving Glendale Heights, Illinois to test drive the 2018 Chevy Bolt EV. Can't make it in? You can view our inventory online too.
Comments
comments
Join the Conversation
Comments
comments