2018 MLB All-Star MVP Nabs Himself 2019 Camaro SS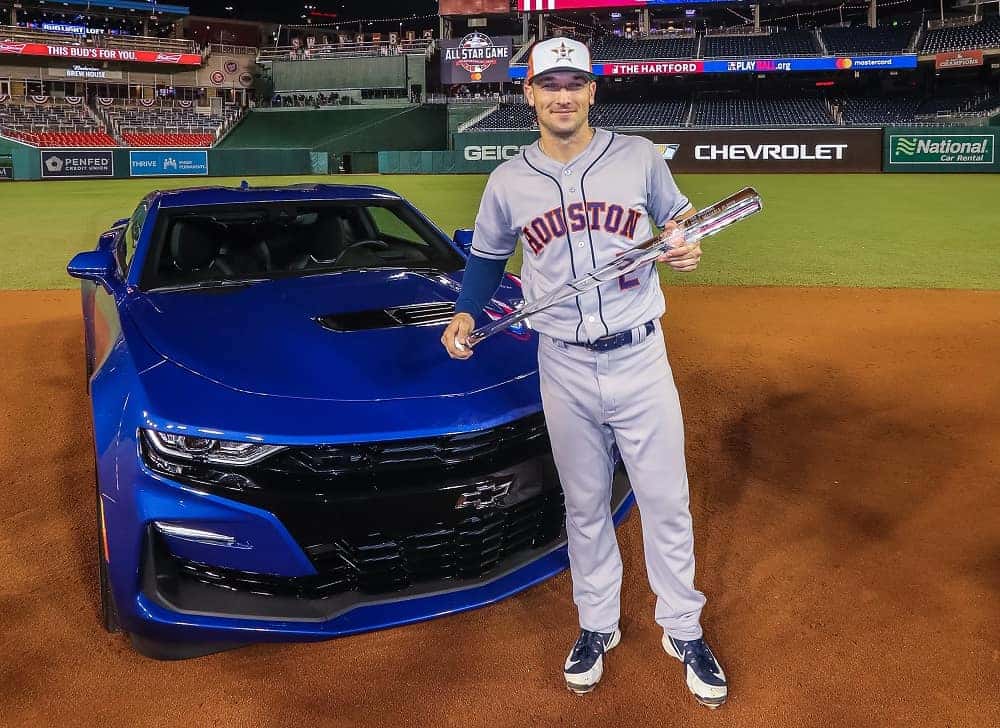 Chevrolet has been the sponsor of the MLB All-Star Game since 2005, which has resulted in the automaker giving away cars to the MVPs of the games. This year, Chevy gave the MVP the option of the 2019 Camaro SS or the Colorado ZR2. In the 2018 All-Star Game, the award went to Alex Bregman of the Houston Astros.
Participating in his first-ever all-star game, Bregman smashed a home run in extra innings to lead the American League to victory in the tight game. This smash propelled him into the slot as the game's MVP and earned him the free vehicle — he went with the 2019 Camaro SS.
With its 6.2-liter V-8 engine, the 2019 Camaro SS pounds the pavement with 455-horsepower. It also boasts a new 10-speed automatic transmission with paddle shifters that delivers crisp shifts when you need it and smooth gear changes when cruising. The SS model also features a face from that's different from the rest of the lineup and the new Flowtie emblem that allows more air to flow into the engine compartment.
Around back, the 2019 Camaro SS has a new fascia with unique diffuser, a Dual Mode Exhaust system, and new LED taillights. Rounding out the 2019 Camaro SS are all-new 20-inch wheels.
You'll likely never get the chance to score an MVP award at the MLB All-Star Game, but you can pick up a 2019 Camaro SS of your own here at Sunrise Chevrolet. Check out our online inventory and see if we have a color that suits you.
Comments
comments
Join the Conversation
Comments
comments