Join Us for Our Annual Car Show and USO Barbecue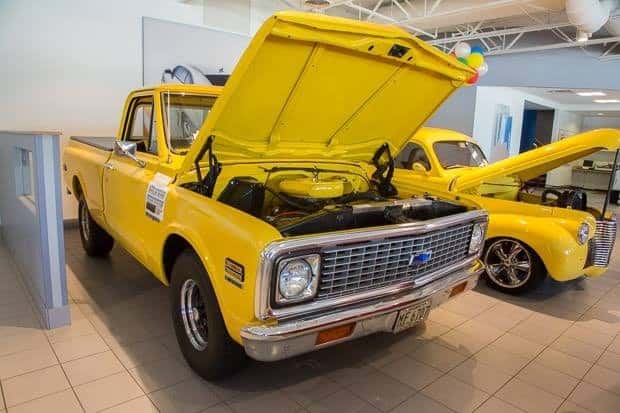 Calling all car enthusiasts! If you are looking for a fun family event that supports a great cause, be sure to stop by Sunrise Chevrolet on Saturday, July 15, 2017. We are once again hosting our Annual Car Show and USO Barbecue, and all are invited to attend! The festivities run from 9 a.m. to 4 pm. at our dealership in Glendale Heights. This year, the event is sponsored by Nestle, who will be providing water and tea for our attendees.
An Outstanding Array of Cars Awaits
At our Annual Car Show, there is something for everyone. Whether you love classic muscle cars, custom builds, or retro favorites, you are sure to see a stunning array of gorgeous automobiles. The owners will also be on hand if you have any questions about the vehicles on display or just want to chat about any model that catches your attention.
Barbecue for Our Troops
While you are enjoying the Car Show, grab a bite to eat at our USO Barbecue and help raise money to support our troops. At Sunrise Chevrolet, this is a cause very close to our hearts, and we are proud to do what we can to help. The Car Show is free to attend, but we encourage attendees to purchase some delicious barbecue and give back to a great organization.
We'll See You Saturday
We are excited to keep up with this tradition and hope you can join us on July 15th. We are located at 414 North Avenue in Glendale Heights. If you have any questions, feel free to contact us at your convenience.
Comments
comments
Join the Conversation
Comments
comments